Packages
The Wedding Crasher || Wedding Coordination
The Wedding Crasher is for couples that have decided to plan their wedding themselves, but need assistance with pulling all details together as the wedding date progresses & wedding day coordination.
| Begins 2 Months Prior |
-Initial In-Person Kick-Off Meeting
-Review Vendor Contracts
-Provide Etiquette Advice
-Assistance with Wedding Vendor Communication
-Bi-Monthly Status Calls
-Calendar with Appointments + Payment Schedule Reminders
-Create Wedding Day Timeline
-Final Venue Site Visit
-Direction of Wedding Ceremony Rehearsal
-Final Confirmation with All Vendors Prior to Wedding Day
-Wedding Day Management
My Better Half || Wedding Planning & Coordination
My Better Half is for couples that want to keep a hands-on approach to their wedding planning, but are looking for expert guidance and support with resources such as vendors, monthly checklists & budget management.
| Begins Up to 12 Months Prior |
-All Items Included in the Wedding Crasher Package plus...
-Preferred Wedding Vendor List
-Working as a Liaison Between Client & Vendor
-Custom Monthly Checklists
-Monthly Status Calls
-Wedding Budget Management
I Do || Wedding Planning, Design & Coordination
I Do is for couples who are ready to commit to entrust our team to direct them in all aspects of their wedding planning from finding the perfect venue to vendor partnerships to creative ideas for design. We are there from beginning to end to ensure an amazing wedding experience!
| Begins Up to 18 Months Prior |
-All Items Included in the My Better Half Package plus...
-Venue Search
-Event Design Consultations
-Detailed Design Proposals for Florals, Decor & Rentals
-Monthly In-Person Meetings
-Attendance to Primary Design Meetings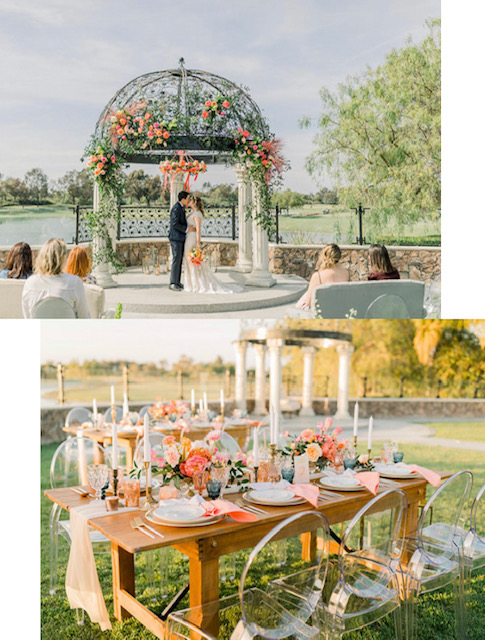 Introducing Our Newest Package.....
Micro Plus
LOVE is not cancelled!
In an effort to assist couples to still get married during the current pandemic, we have created a new package; Micro Plus.
Let Tala Events create a beautiful MICRO wedding of immediate family & friends this year with an intimate ceremony and romantic dinner party.  We will find you the perfect venue or design a magical evening in your own backyard!  While maintaining the guidance of CDC recommendations and government mandates, we will ensure a safe environment for you and your guests.  
PLUS, full-service planning & design for your larger wedding celebration to be held in 2021 or 2022!  We will create the most memorable night of your life and one that is so worth waiting for!!