Wedding & Event Planning, Design & Coordination
Where it all begins..... Your heart is beating.... the ring in one hand, on bended knee, the question is asked. "Will you marry me?" That is where it all begins. Your journey embarks on one of the most precious of your lifetime. Your wedding is a story of two lives merging into one amazing journey. At Tala Events, we believe it is our job to not only plan the direction of your event, but we must also be the storytellers of your novel.   Half the fun is in the planning, so let us guide you in creating a once in a lifetime event that represents your style and personality. With Tala Events unsurpassed client services and exclusive vendor relationships, you are in the best of hands.
Our passion for hospitality doesn't stop with weddings.  It is an honor to plan all types of events for our clients.  After all, it is where we started and truly makes up happy to create events from baby & bridal showers, milestone birthdays, Bar & Bat Mitzvahs and engagement parties.  Being from a corporate background, we know how to brand your corporate events with style and engage your clients with impeccable service.  Tala Events is a full service planning & design company located in Orange County, California. We service clients on Wedding Planning & Design, Coordination, Photography Styling, Social Celebrations & Corporate Events. 
Hi! My name is Talayeh, but you can call me Tala. I like to say you get the best of both worlds. Creative at heart with a business background. Managing clients million dollar budgets in my past career gave me a business platform to build a successful event within budget. My passion for design and detail delivers a truly unique wedding that tells your story. Talayeh is certified as a Professional Wedding Planner with the Association of Bridal Consultants.
Packages
The Wedding Crasher || Wedding Coordination
The Wedding Crasher is for couples that have decided to plan their wedding themselves, but need assistance with pulling all details together as the wedding date progresses & wedding day coordination.
| Begins 2 Months Prior |
-Initial In-Person Kick-Off Meeting
-Review Vendor Contracts
-Provide Etiquette Advice
-Assistance with Wedding Vendor Communication
-Bi-Monthly Status Calls
-Calendar with Appointments + Payment Schedule Reminders
-Create Wedding Day Timeline
-Final Venue Site Visit
-Direction of Wedding Ceremony Rehearsal
-Final Confirmation with All Vendors Prior to Wedding Day
-Wedding Day Management
My Better Half || Wedding Planning & Coordination
My Better Half is for couples that want to keep a hands-on approach to their wedding planning, but are looking for expert guidance and support with resources such as vendors, monthly checklists & budget management.
| Begins Up to 12 Months Prior |
-All Items Included in the Wedding Crasher Package plus...
-Preferred Wedding Vendor List
-Working as a Liaison Between Client & Vendor
-Custom Monthly Checklists
-Monthly Status Calls
-Wedding Budget Management
I Do || Wedding Planning, Design & Coordination
I Do is for couples who are ready to commit to entrust our team to direct them in all aspects of their wedding planning from finding the perfect venue to vendor partnerships to creative ideas for design. We are there from beginning to end to ensure an amazing wedding experience!
| Begins Up to 18 Months Prior |
-All Items Included in the My Better Half Package plus...
-Venue Search
-Event Design Consultations
-Detailed Design Proposals for Florals, Decor & Rentals
-Monthly In-Person Meetings
-Attendance to Primary Design Meetings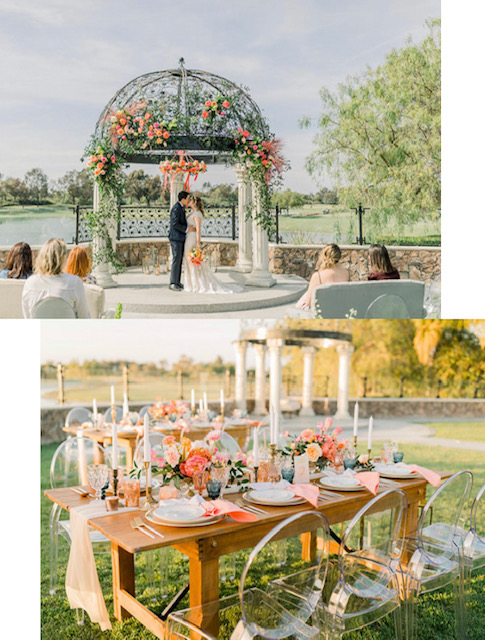 Kind
Words
When I got engaged, I had no idea where to begin. Hiring Tala Events was literally the best decision I made in this whole wedding process! Words cannot express how amazing working with Talayeh was. Even now, months after my wedding, I sometimes look back at our email conversations just because I miss working with her so much! Tala went above and beyond, made sure that I was stress-free and enjoying the whole process. She was professional, organized, efficient, and always had my back. She really cares and puts all her effort in helping you make your dream wedding happen! I was so lucky to find Tala. With her help, guidance, and superb knowledge of the wedding industry, not to mention her cool, calm and collected attitude throughout the whole thing, I was able to have an incredibly smooth, FUN, and amazing wedding. I wish we could do it all over again! Thanks Tala Events!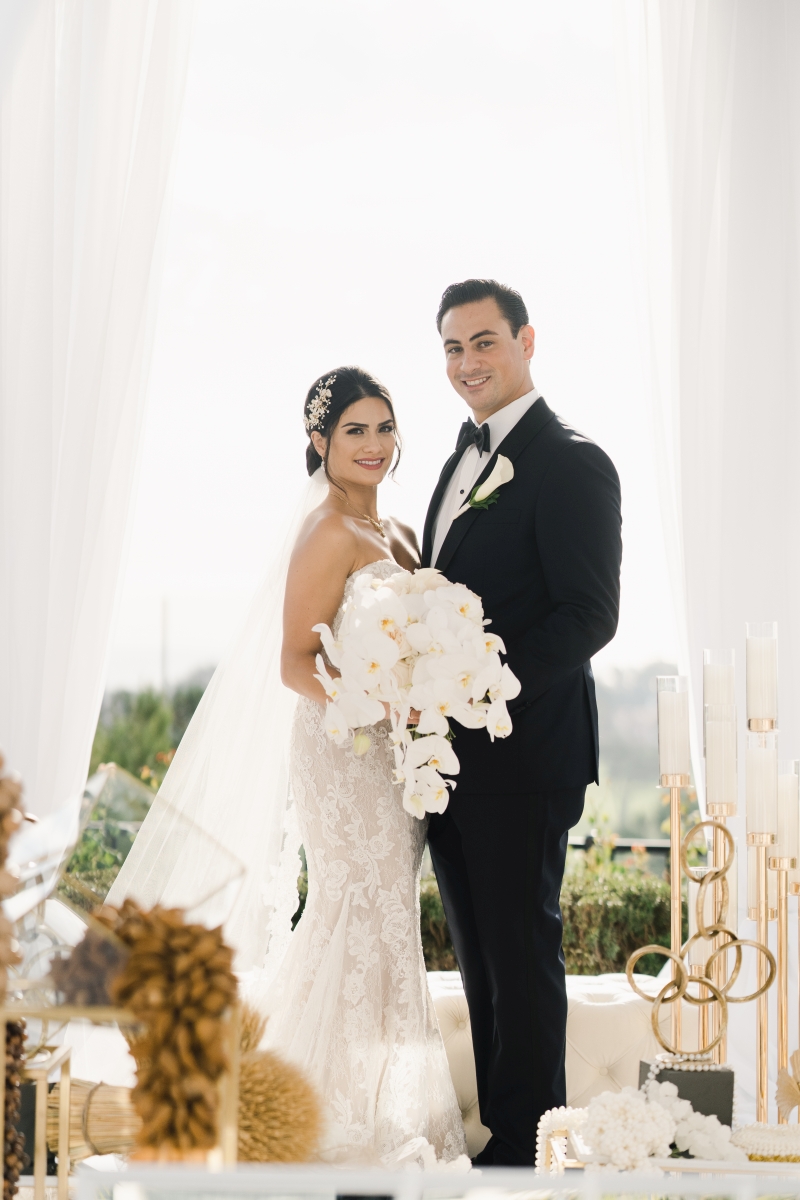 Matinee + Nate
There are a lot of decisions to make when planning a wedding... let me make your life a little easier and choose a wedding planner for you. My husband and I can confidently say that Tala Events is what every couple needs on their big day. We decided to hire Talayeh as a month of/ day of planner. About a month before our wedding Talayeh took full charge and started to contact all our vendors and created a timeline that gave us a realistic idea of what our wedding day would look like. Throughout the whole process she was accommodating, comforting and truly a source of knowledge and experience. She was very professional and did absolutely everything in her power to ensure that we did not experience any unnecessary stress or conflict. She made a point to review all of our contracts in detail and identify issues ahead of time so that it could be addressed appropriately. This woman goes above and beyond. I was genuinely sad when the wedding was over because having her as a source of support was my favorite thing in the world. She carries herself with such grace and class... I am counting down the days until I can have another event and use Talayeh and her team as my planners.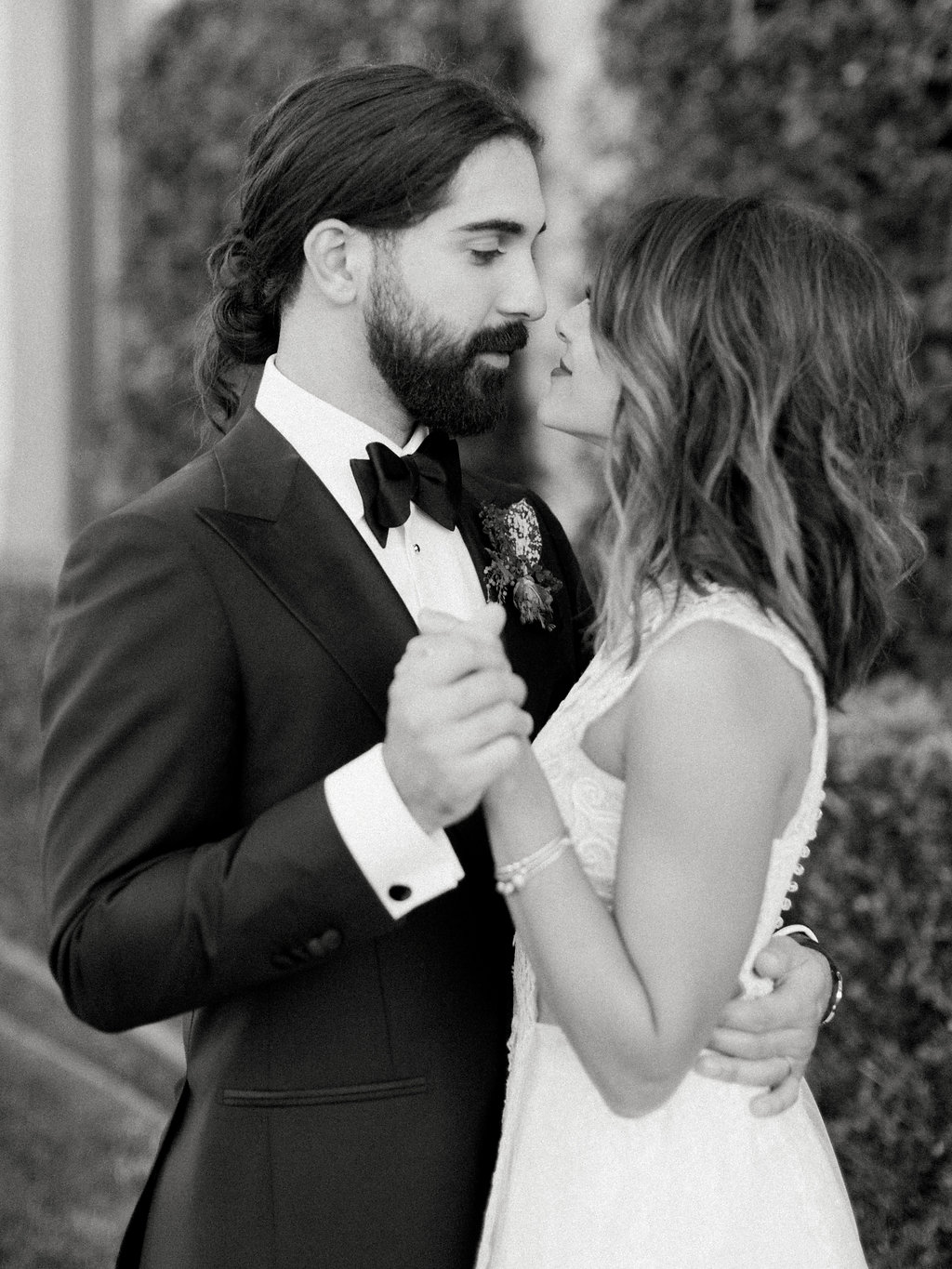 Ghazal + Payam
If you are on the fence about hiring a coordinator, day of or full event, do it. We were on the fence, not quite sure what we were going to do. We went to a bridal event and met Tala. I knew I liked her immediately, but did I NEED her? After some thought, we decided to book with her because my mom and I didn't want everyone bothering my mom with everything at the wedding. We wanted everyone that was there to enjoy themselves and not deal with the stress that day. The only thing I would have changed is that I would have hired Tala sooner and for a longer period of time. Had we hired her first, we wouldn't have had any of the fiascos and fires that she had to put out for us. I know it sounds absolutely over the top, but, she was an absolute God send. You know the saying "you don't know what you don't know?" Well, that perfectly encompasses this situation. If we all had a list of things to do, an actual list not some journal telling you what our next step had to be, then you could go one after the other and accomplish them... but what happens when things change? How do you know when everyone is supposed to be where they need to be? How do you organize the tables and truly, who do you ask when you have a million questions? Tala. She knew what I needed before I did and managed all of my vendors (even though all food and booze was served and made in house, there is still so much to arrange) and helped me with my vision. Of course you COULD get married without help from Tala, but why in the heck would you???? I'll tell you, if it isn't in the budget... SPEND LESS ON SOMETHING ELSE. I would have bought half of my dress knowing what I know now to have Tala for the entire experience. Thank you for everything you did and thank you for being the quickest person to respond to anything and everything. You let me get sleep at night and allowed my family and friends to actually enjoy the wedding. I am now married... and the first person I reached out to to thank them for all of their help and support was Tala. She made my entire wedding.
Sandi + Randy
Talayeh and her team (Brandi and Charmaine) could not have made the day of the wedding more perfect. I had fun at my wedding and owe it largely to them for making me feel so comfortable and satisfied throughout the evening. They are so nice and they made me feel assured that everything was covered the day of. Even leading up to the wedding, Talayeh checked in often 6 weeks before the day of and contacted all my vendors and did an incredible job with creating the timeline, which is SUPER important. I am very picky and want everything perfect so I asked Talayeh to edit and change the time of events many times and she fulfilled every request without making me feel bad for being so demanding. I am so thankful for having these three at my wedding.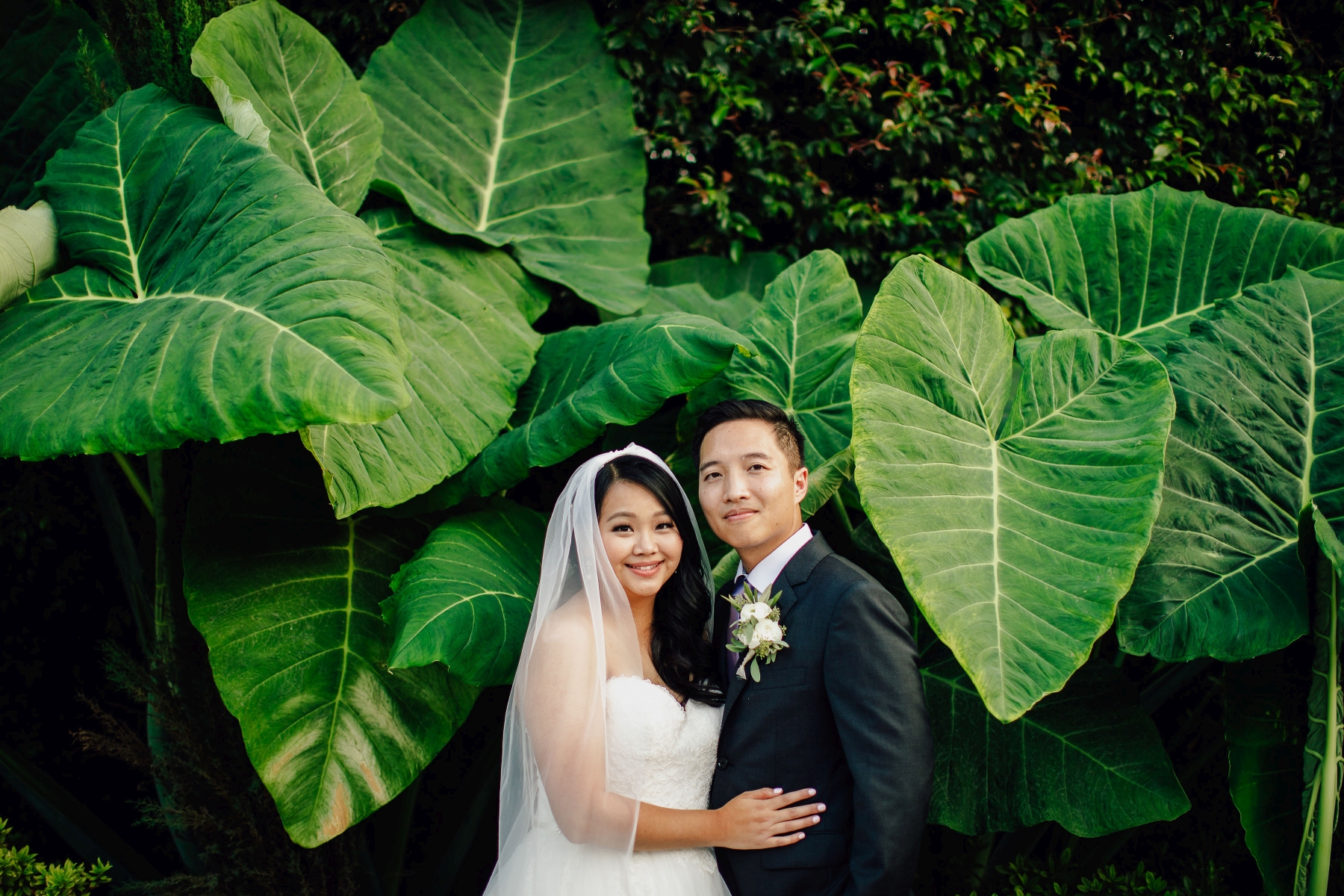 Melody + John
Where to even start! By far the best decision we made while planning our wedding was hiring Talayeh and her amazing team at Tala events to help us put the big day together. From the beginning she met with us early and understand our goals and vision and gave us the best options to help make them turn to reality. She was always extremely professional, prompt, and served in our best interest. Big or small she will be there when needed and help trouble shoot. Whenever we ran into road bump she helped give us multiple options to help navigate the confusion. Planning a wedding is stressful, difficult and often times you feel lost. Talayeh helped make everything easy to understand and made us feel in control of the event. On the big day she was there early in the morning and herself and her team bent over backwards to make everything go off on time and smoothly. She has years of experience and we would not have had as amazing of a day without her expertise. Hiring Tala events was the single best thing I did while planning my wedding. Her experience and professionalism is top tier and yet she still has a warm and friendly demeanor and genuinely wants you to have the best event possible. Our wedding turned out better than I could have ever imagined and it was all thanks to Talayeh and her amazing team. We look forward to using her services again for any large events we throw in our future!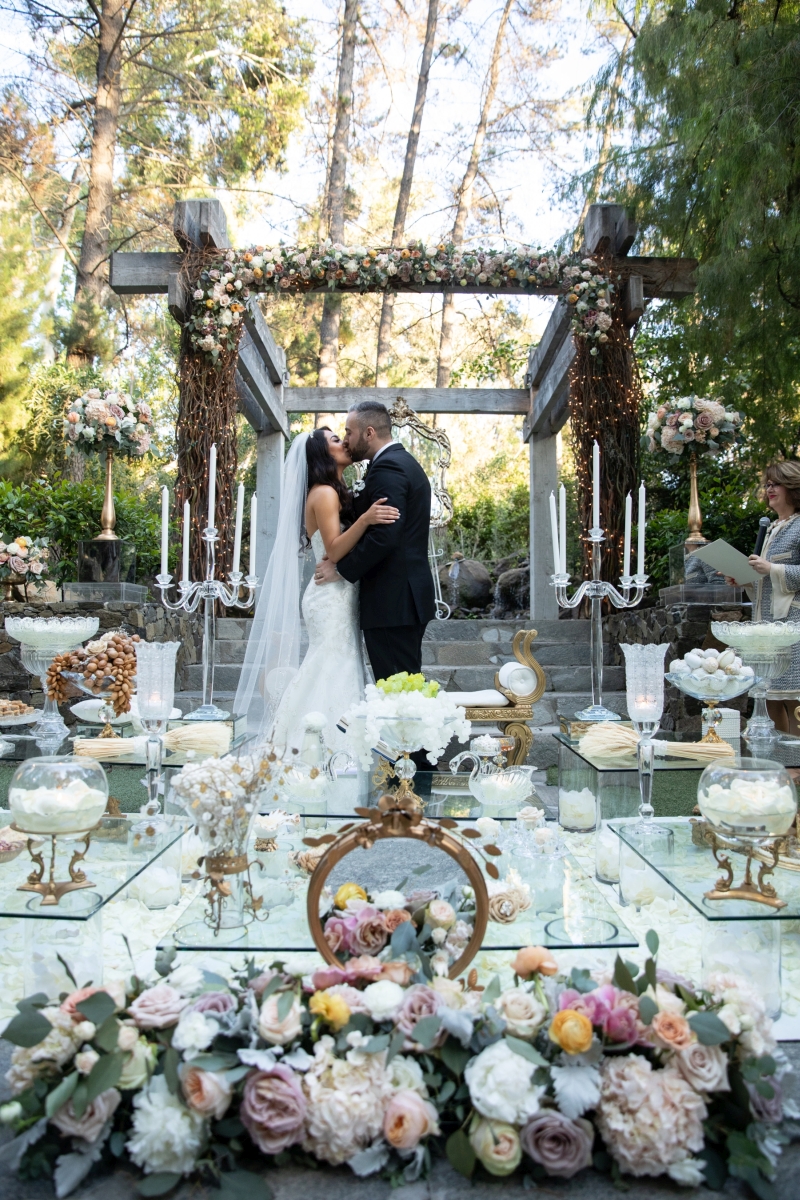 Donya + Nima
Hiring Tala Events to be my wedding coordinator was the BEST decision I made during the wedding planning process. My only regret is that I did not hire her sooner! I'm a teacher and planning during the school year became near impossible. When we sat down for our initial meeting, I know I had a lot to do and was behind on pretty much every timeline benchmark. Talayeh never made me feel like I was behind, was incredibly positive, and gave me weekly tasks to focus on! She helped me to streamline everything that needed to be done. More importantly, she made me feel excited about it- which is the way it should be!!!! Talayeh is organized, KIND, funny, professional, and calm. She was very easy to get a hold of and always supplied quick responses. We were able to have many sit-down meetings over drinks or tea and made the planning process even more fun! Talayeh helped me to stay on budget, provided me with vendor lists, added to my Pinterest board, and even sit me pics of decor items! On the weeks before the wedding, I could not have been more thankful for her. She coordinated with every single vendor, worked out kinks that came up with the venue site, and created a detailed and organized day of timeline which she supplied to all vendors and important family members. In addition, she was there for the rehearsal taking notes and asking many questions. ON THE DAY OF- Talayeh's gentle and calm demeanor kept me at ease. She kept all of us on schedule in a relaxed way. Talayeh made everything feel like it went off without a hitch!!! I am beyond thankful to have found Tala Events. She helped my wedding vision come to life in the most seemless way! I'm forever grateful!
Erica + Dave
I had to have my wedding in less than 3 months after getting engaged due to my husband's work schedule. I called Tala since she did a friends wedding in Mexico and I thought she'd be able to handle chaos in a short amount of time lol. She was SO easy to talk to and put me at ease. Everything was methodical and organized. She truly loves what she does and it shows. She clearly cares for her clients. We had some issues day of, and she handled it with ease and really allowed us to just enjoy ourselves. I HIGHLY recommend her and her services.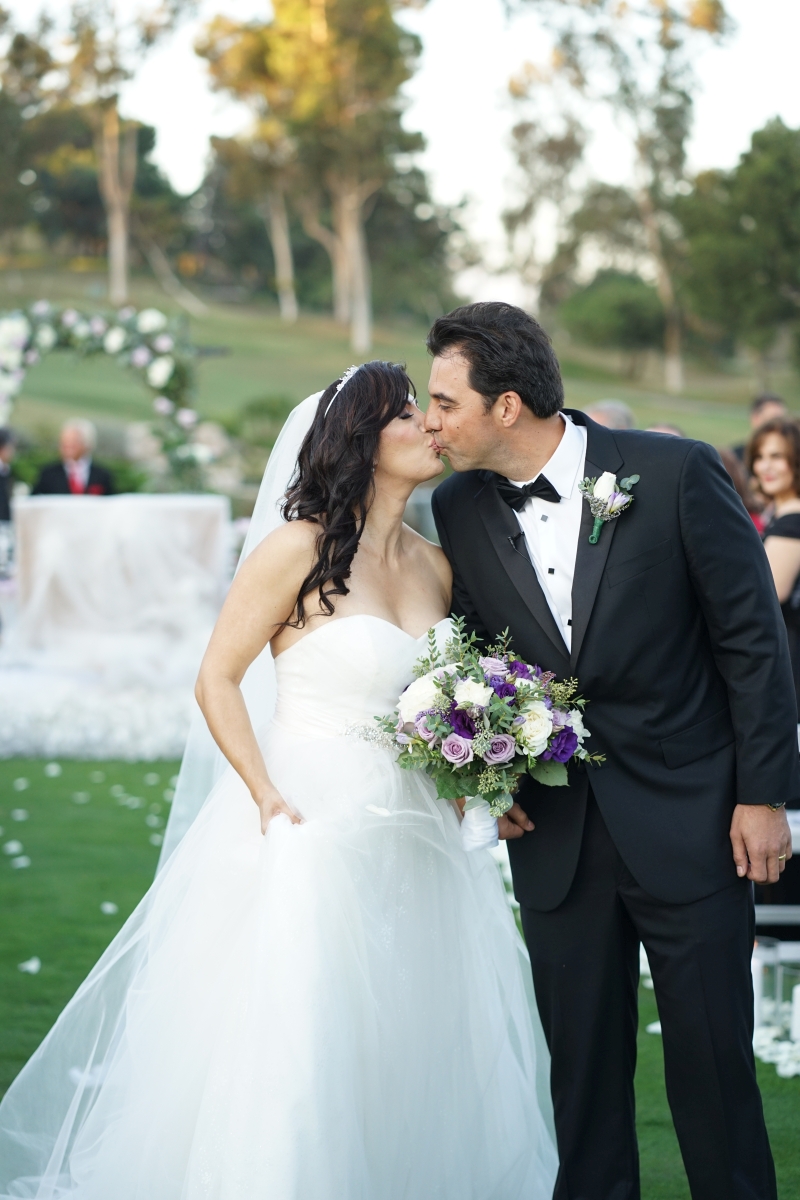 Neeki + Tom
So the first question I asked myself when we started to plan our wedding was, "do we even need a wedding planner?" With that being said, my husband and I met with Talayeh of Tala Events "just to see" if we would need her help on our big day, meanwhile, we thought we would only need a day of planner. Oh my gosh, after one meeting with Talayeh we were SOLD. She is SO organized and knows the wedding world SO WELL. But on an even more important note, Talayeh remains calm in all situations. As a bride, any little thing can set you off and stress you out while you're trying to manage a million tasks. With Talayeh, she keeps you organized, on track, and calm, which makes the process of being engaged and planning a wedding the BEST time in the world! So all to say, if you're looking for the best wedding planner, go with Talayeh of Tala Events, you will NOT be disappointed and your big day will be a dream come true! And I highly recommend using her for every service she offers. However, she is so incredible that even if you use her for day of only, you won't be disappointed and she will go above and beyond! She's the best!
Erin + Marc